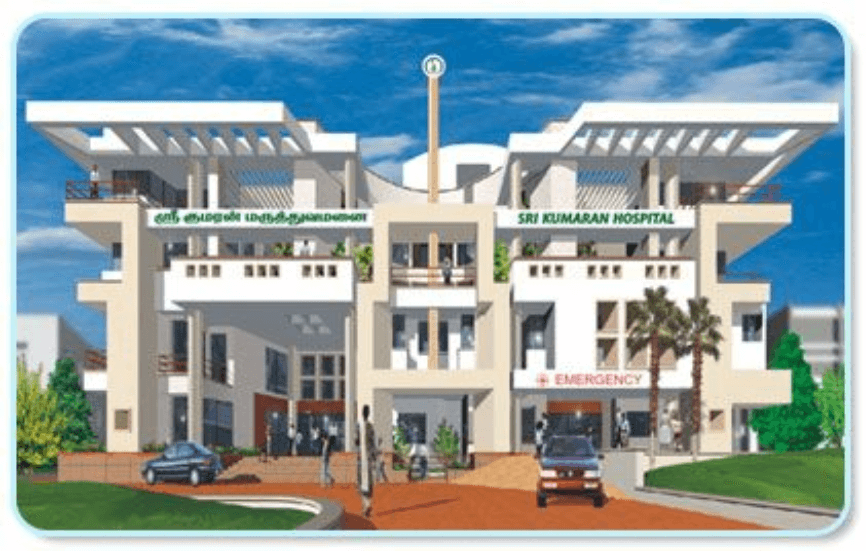 About us
Our Hospital
Sri Kumaran Hospital, a Unit of Shri Kumaran Medical Center (P) Ltd., promoted by Dr.S.Sendil Kumaran MS, General Surgeon, commenced Operations in the Year 2003 from its New Premises – a huge 75,000 Sq Ft State of the Art Building - conveniently located next to the New Bus Stand, and hence easily accessible.
The Hospital Complex is designed giving due Importance to the Convenience of the Visitor with its vast Parking facility, Comfortable Reception & Lobby & Well Ventilated Rooms – all Complimented by Amiable and Committed Staff.
Sri Kumaran Nursing Home started about a decade and half ago, evolved and grew, catering to the People of Tirupur and the surrounding 900 odd villages, into what is today the Leading Health Care Provider in Tirupur and the surrounding Villages – Sri Kumaran Hospital.
A Hi Tech Super Specialty, Multi Discipline, Hospital providing the latest in Current Generation Healthcare – both Therapeutic & Diagnostic. The Operation Theatre, with Laminar Air Flow for Zero Bacteria, ICU, NICU, are the first of its kind in Tirupur.